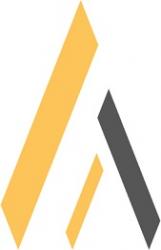 Accounting Technician
Featured
2020-05-23 Artekta Architects 26 Roberts St. N. , Ste. A109 $17 - $24 hour
Description:
We will consider for full-time, depending on your experience in other areas, such as Admin, Marketing, HR. If hired for full-time, we provide fully paid for employee health and dental insurance, PTO, Holidays, and contribute to HSA and Simple IRA.
Our architecture firm is looking for a part-time Accounting Technician. Must be able to think independently and self-manage. Must possess strong Accounts Payable / Receivable knowledge to function independently. Must have QuickBooks experience.
Essential Responsibilities:
Perform accounts payable and receivable activities
Provide A/R, A/P, Balance Sheet and P/L (cash basis) weekly to Principal
Process payroll transactions and all associated reporting. Payroll taxes, child support payments, quarterly taxes, etc.
Invoicing clients
Preforms account balance and reconciliation of accounts
Maintains company/business licensing in multiple states and professional organizations
Required Skills
Self-motivated
Takes initiative and can achieve desired results with limited direction
Excellent organization and multi-tasking skills
Detail oriented
Ability to apply common sense understanding to carry out instructions furnished in written, oral, or diagram form.
Computer skills: MS Office Suite
Take direction and work well with others
Ability to respond to many varied and immediate requests with both patience and a sense of urgency
Problem-solving
Not required, but a plus if you have experience with benefits processing
Qualifications and Education Requirements
Associate degree in Business or Accounting (or similar curriculum)
Minimum of 3 Years of relevant experience
Previous work with architecture / engineering, law office or another small firm a plus
Do not contact this company in solicitation of any product or service.